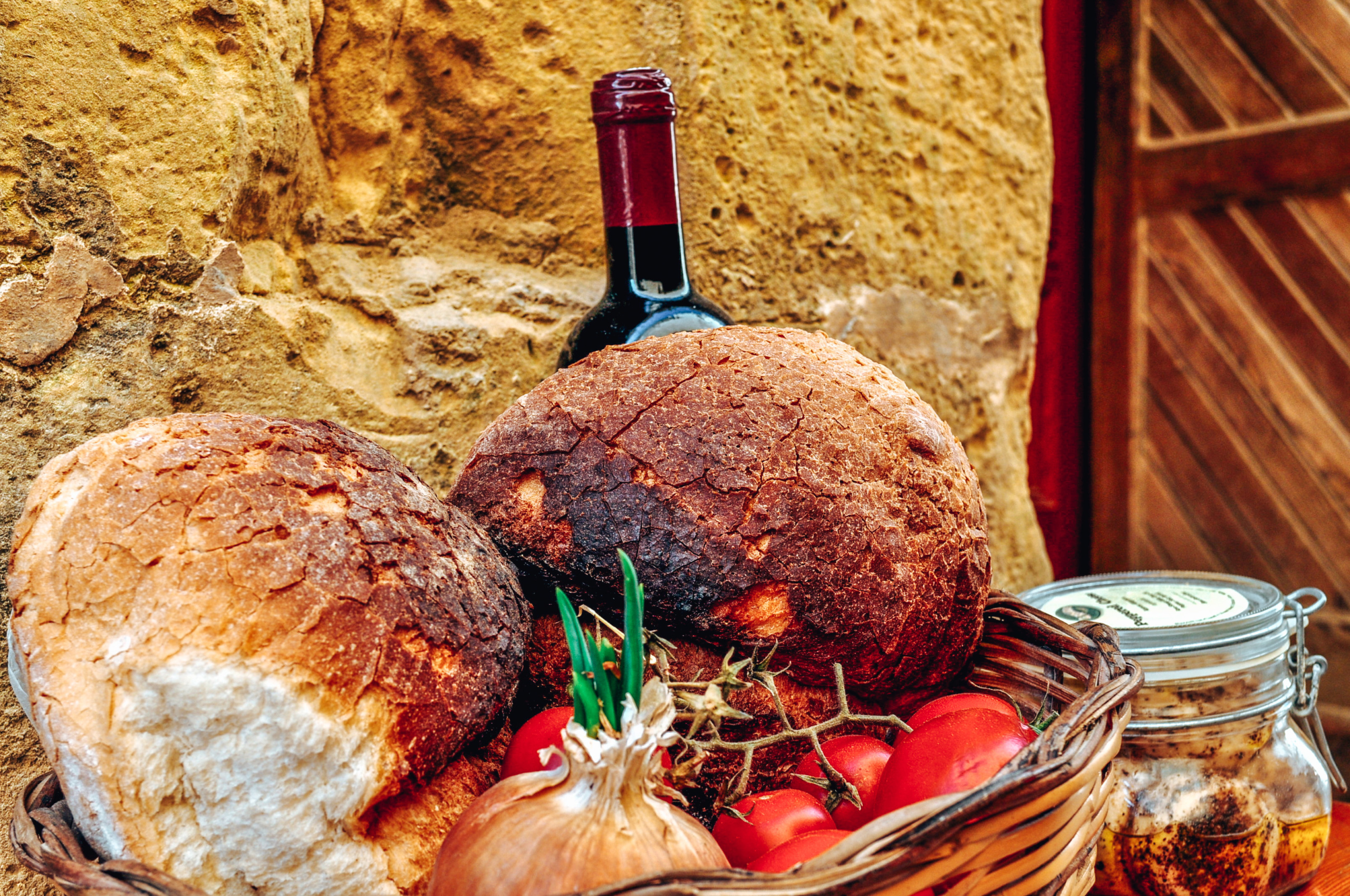 Maltese cuisine
Food is inextricably linked to human history – from its procurement to its preparation, it has always played an important part in the formation of societies. Food is truly a cultural phenomenon that has a paramount impact on the collective identity of any community.
All throughout history, the Mediterranean basin has forever occupied the role of a communication and trading hub. The confluent centre where three continents meet, it has enabled the exchange of different cultures and allowed great civilizations not only to develop, but to prosper. Positioned at the very heart of all this is the Maltese archipelago – a melting pot of the civilizations which flourished along the shores of this sea; each and every one of which having contributed to the enrichment of Maltese islands' identity.
From Neolithic times to the Phoenicians, from the Romans to the Byzantines and then the Arabs, the Normans, the Angevins, the Aragonese, the Order of St John, the French and all the way up to the British; every power wished to own these strategically positioned islands. As a result of this mix of contrasting influences, an indelible mark was left on Maltese heritage as a whole but maybe more specifically and even more significantly, on its rich cuisine.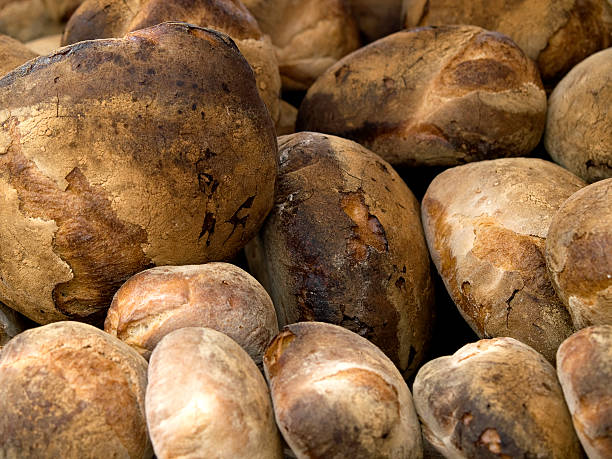 What should a visitor expect when indulging in Maltese flavours?
Maltese cuisine is simple, nutritious and wholesome. It revolves around the Mediterranean archetype of essential food sources – grain, olives and grapes – the Holy Trinity of food. Additionally, the gradual introduction of new goods from Asia, such as aubergines, citrus fruits, nuts and spices, potatoes, several species of chilli peppers, onions and a wide range of beans, did not disrupt the Maltese cuisine's equilibrium. On the contrary, such ingredients were not only assimilated into the already existing diet, but they also greatly aided to ameliorate the Mediterranean food paradigm by introducing new flavours and colours.
Maltese cooking is heart-warming, abundant and stimulating. Yet, it is very simple and above all, memorable. What makes this cuisine so exceptionally unforgettable is the fact that even though it is put together with the most basic and inexpensive ingredients, it still stimulates the palate and fills the heart with joy. Maltese food is best described as a long loving hug from your grandma. It is a culinary feast for your senses – the feel of the hard, crunchy exterior of Maltese bread fresh out of the oven, the flaky sound a pastizz makes when you first bite into it, the way your eyes open wide from enticing smells and then gently close down to truly savour the moment. The Maltese cuisine engulfs you softly, its simplicity makes you wonder, its abundance imprints the most sincere smile on your face and overall, it just makes you thank your lucky stars for being here relishing these succulent moments!
Expect the unexpected!
Kafé or Te fit-tazza?
Maltese people like to kick start their day with a warm cup of kafé (coffee) or te fit-tazza (tea in a glass) accompanied by a couple of scrumptious pastizzi or biskuttelli. The islands' love affair with coffee dates back to the time of the Knights of St. John. As a matter of fact, Malta was actually one of the very first places in Europe to import coffee. Maltese coffee is typically flavoured with a blend of fennel, chicory and cloves, the aroma of which immediately calls for a brighter day. Moreover, the delicate sound of the teaspoon clinking against the glass as milk is stirred in, makes te fit-tazza homey and soothing. And yet, as cosy as this may feel or sound, many Maltese still prefer to enjoy these warm beverages in their local każin where the atmosphere is much louder, the discussions and village gossip are never-ending and the smell of pastizzi or ħobż mixwi (toast) floods the place. It absolutely and positively cannot get any more local than this!
Maltese bread & ftira
In the Maltese diet, the crucial importance of bread, locally referred to as ħobż, is evident through the numerous bread-related proverbs we find in the Maltese language, such as 'Għidli x'ħobż tiekol u ngħidlek min int' – (Tell me what kind of bread you eat and I'll tell you who you are).
Ħobż Malti, or Maltese bread, is round in shape with a dark outer crust, soft interior and full of air pockets. However, this is only one type of Maltese bread. In fact, another wildly popular kind is ftira, a term coined from the Maltese verb fattar – meaning to flatten (the dough). Therefore, flat in shape, ftira is made of the same ingredients as ħobż Malti and it usually has a hole in the middle, making it look like a huge irregular doughnut. The only difference between these two types of bread is the technique which is used to make them. Ftira – the very first local product to be added on UNESCO's Intangible Cultural Heritage of Humanity list – is kneaded by hand so as to remove any sort of air pockets, whereas ħobż Malti, as we have mentioned, is brimming with air pockets.
Pastizzi
Pastizzi are little flaky pockets of pure ineffable happiness! These diamond-shaped delicacies are Malta's go-to snack and are traditionally filled either with ricotta or mushy peas. As a measure of identification, the pastizzi are folded in a specific fashion depending on their filling. Cheese cakes (filled with ricotta) are folded along the centre, whereas the pea ones are folded down the side.
'What is the best time to eat pastizzi?' you might ask. Well, in Malta it is always pastizzi o'clock, anywhere and anytime. 'You didn't have time for breakfast? Are you running late or perhaps just in the mood for a mid-morning snack? Do you have the munchies after a night out? Or are you stumped as to what to bring to a friends' party?' To all these questions there is only one answer: pastizzi, always! There is nothing quite like the aroma of pastizzi fresh from the oven, neatly lined up on a large metal tray. You will find them sold practically around every corner in every village. The aromatic smell, as well as a small crowd forming on the pavement, generally is a good indicator of where the closest pastizzeria is.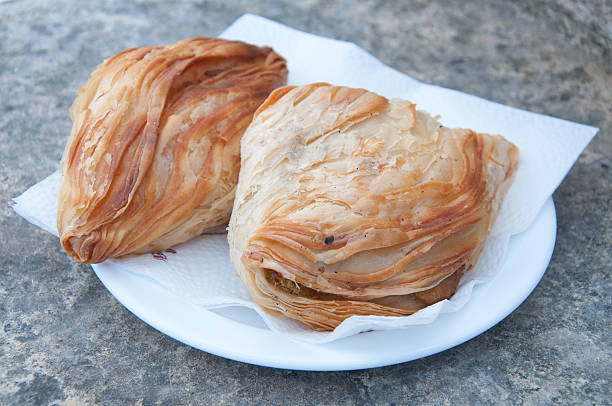 Għasel (Honey)
Since ancient times, Malta has been recognized for its exceptional production of honey, which is thought to have been introduced to the islands by the Phoenicians. There are even speculations that say that Malta's name is directly linked to this syrupy product. In fact, the ancient Greeks called the island Melite, which means 'honey'. Maltese honey comes in three varieties. Spring's multi-flora honey is harvested in May, summer honey is harvested in July and autumn honey is harvested towards the end of November from carob and eucalyptus. Throughout the year, different flowers bloom, giving each type of honey a unique blend of colour, flavour, and locals might even add, medicinal properties.
What to except at a Maltese dinner party?
The answer is simple: quality and abundance. The Maltese are definitely not satisfied with only one dish. The truth be told… a typical Maltese evening usually commences with a platter adorned with Maltese bread spread with kunserva (locally produced tomato paste), drizzled in olive oil and garnished with fresh parsley, onions, olives, capers and tomatoes. This would normally be accompanied by a variety of nibbles such as bigilla (broad bean dip), sun-dried tomatoes, ġbejniet (local cheeselets which are fresh, dried or cured) and zalzett tal-Malti (Maltese sausage) which is made of ground pork, coriander seeds, salt and pepper, parsley and crushed garlic. Zalzett tal-Malti is usually cooked, then cut into thick slices and served. However many Maltese even enjoy eating it raw.
The next dish would be stuffat tal-bebbux (snail stew). Snails are cooked in a rich tomato sauce with onions, carrots, potatoes, wine and herbs. This dish would also be served with even more Maltese bread on the side not to miss out on any of the delicious juiciness of the flavourful sauce.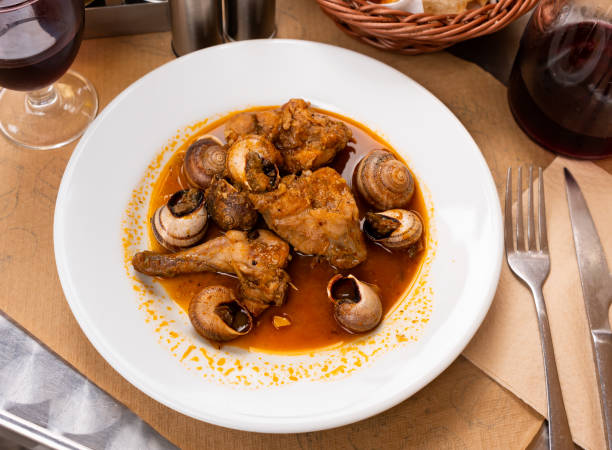 Next up on the menu – spaghetti biz-zalza tal-fenek (spaghetti in rabbit sauce) followed by one of Malta's national and most beloved dishes – fenek (rabbit meat), which is either slowly cooked in a stew or else fried in garlic and bay leaves. Rabbit is served with traditional Maltese patata l-forn (roasted potatoes) cooked with fennel seeds and rosemary or else British-style chips. Rabbits were brought to the islands by the Phoenicians who wanted to secure a steady supply of fresh meat. This animal thrived in the Maltese countryside, becoming a staple of the local cuisine and providing a meat source for local hunters. Rabbits were also extremely popular since their meat was abundant and inexpensive. Nowadays, hunting for wild rabbits has diminished because local rabbits are being domesticated and bred like other livestock.
If one isn't a big fan of fenek, there are other options to choose from like stuffat tal-laħam taż-żiemel (horse meat stew) cooked in a very rich and thick sauce or summien moqli (fried quail) in garlic and bay leaves.
Last but not least on the menu would be dessert, to appease the Maltese sweet tooth. Ħelwa tat-tork (translating literally to 'Turk's sweet') is a popular local sweet prepared with almonds and vanilla and it is generally served in little bite-sized pieces. This delicacy is really enticing due to its sweet nutty crumbly flavour and given how closely it resembles to the Middle Eastern halva, ħelwa tat-tork most likely came to the Maltese shores during the Arab occupation. It has since then become a staple of Maltese cuisine, and it is frequently served with coffee at the end of large dinners.
If ħelwa tat-tork does not suit one's likings, another Maltese favourite are imqaret – a fried sweet thin pastry filled with dates. Imqaret too are Arabic in origin. In fact, the Maghreb cuisine has a similar dessert called maqrout same as the singular name for imqaret in Maltese – maqrut. However, the Maltese generally refer to them in the plural because it seems they can't be content with eating just one! These parcels of pure deliciousness are typically served warm together with ġelat tan-nanna (grandma's ice-cream), flavoured with almonds, candied peels and cinnamon.
Finally, it goes without saying that such large meals are washed down with lots of Maltese wine and the local beer Cisk.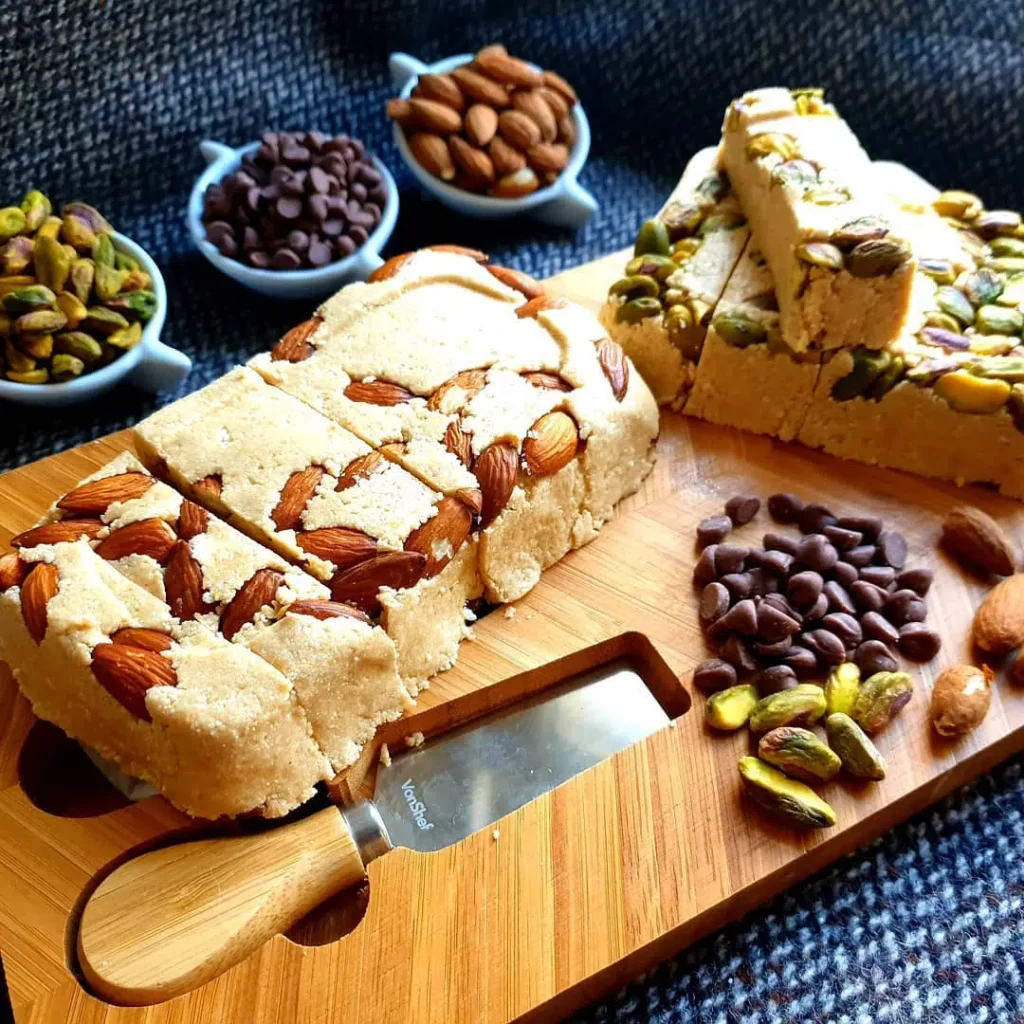 Church calendar
The Catholic Church was and still is enormously influential in the shaping of the Maltese identity, even and especially when it comes to the food consumed on the islands. In fact, the Church used to impose strict regulations regarding the consumption of certain types of food, notably meat and other by-products of animals including milk, cheeses and eggs. Needless to say, this affected grievously local markets, as the selling of such products was strictly prohibited during the 40 days of lent and on any other day of fasting.
Carnival
Before Lent, the Maltese celebrate Carnival, a spectacle of colours and foolishness celebrated on a span of 5 days. As per usual, no celebration was or is complete without food. In past times, during the wild days of Carnival the consumption of meat used to increase noticeably. Nowadays, the most well-known Carnival-synonymous foods are prinjolata – a traditional cake made with sponge, butter and cream decorated with almonds, cherries, pistachios and chocolate as well as perlini – colourful sugar-coated almonds.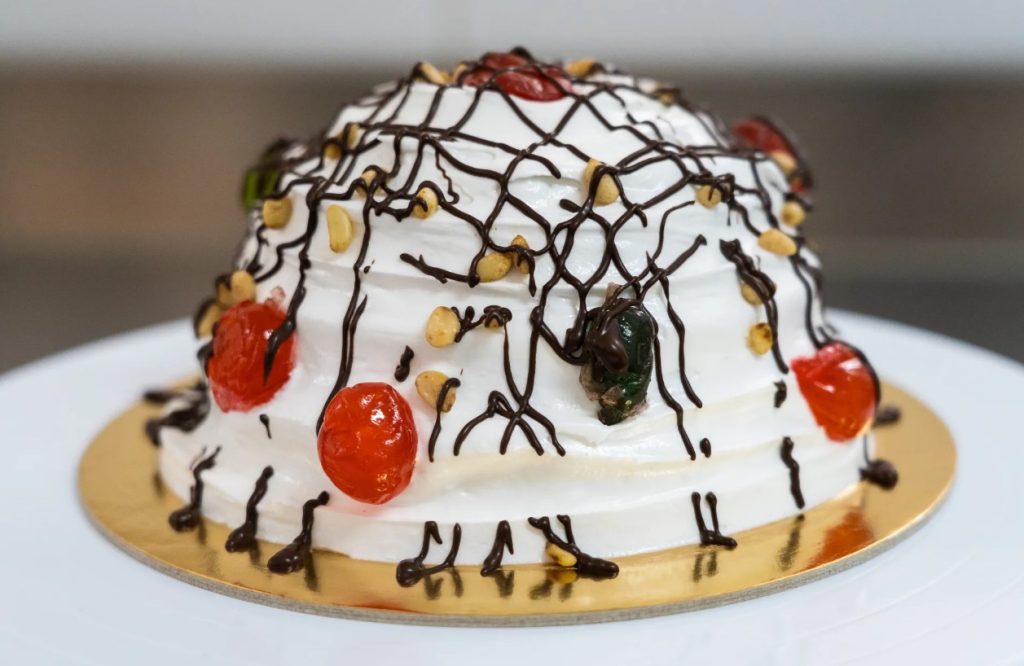 Lent
After the colourful days of Carnival, the gloomier days of contemplation and fasting related to Lent start. In the past, Lent was imposed and had strict regulations. Indeed, many used to eat (some still do) vegetables with bread, kosksu (bean soup) and kwareżimal – a type of biscuit made of honey and peanuts, as well as karamelli tal-ħarrub (carob syrup sweets). Nowadays, the regulations are no longer strict and people only fast on their own free will.
Good Friday & Easter Sunday
The celebrations related to the passion of Jesus Christ are an integral part of the Maltese culture, with numerous traditions still being practised to this very day throughout the Holy Week. Qagħaq ta' l-Appostli is a type of round bread eaten during this period, mainly on Maundy Thursday and Good Friday. It comes in the form of a big ring with a very soft interior, a hard crust and decorated with roasted almonds and sesame seeds on top. In the past, on Good Friday, the Maltese used to limit themselves to consuming bread and water only, while other popular meals included artichokes and snails too.
The solemn celebrations of Good Friday culminate into the Catholic Church's most important feast – Easter Sunday. The traditional Easter Sunday lunch usually consists of ħaruf (lamb) with vegetables – a clear connotation to the last supper of Christ. Another Easter staple is figolla – a sweet pastry cut in various shapes (the most common being lamb) with a ground almond filling and decorated with coloured icing sugar.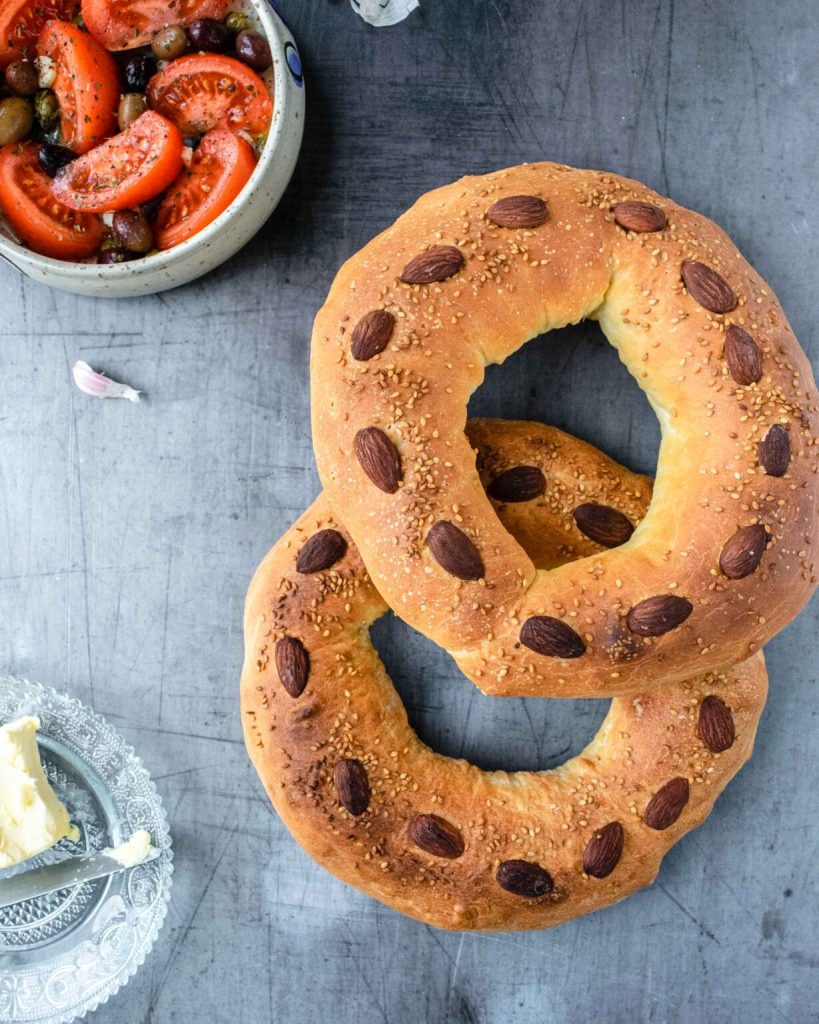 The feast of St Joseph
The feast of St Joseph is celebrated on the 19th of March, a month during which Sfineġ ta' San Ġużepp can be bought from all across Malta. Sfineġ are fried choux pastry balls of pure happiness. The fried dough is then filled with sweet ricotta, sometimes topped with chocolate chips, orange peel and drizzled in honey, topped again with pistachios or almonds. A similar sweet called sfinci di San Giuseppe can also be found in Sicily whilst in the rest of Italy one can find the zeppole di San Giuseppe the cream puff of which has a flatter form and is topped with custard and glazed black cherries.
Village feasts
Summer in Malta is highlighted by village feasts honouring the patron saint of their parish. A village festa surely isn't complete without qubbajt (nougat) – a centuries-old custom that is as much a part of the village celebration as fireworks, brass band marches, and the patron saint's statue. There are two varieties of nougat: soft nougat, also known as white nougat, is produced with egg white, sugar and candied fruit, whereas the hard nougat, also known as black nougat, is a mixture of almonds, hazelnuts, cashews, sesame seeds, toffee, and caramel.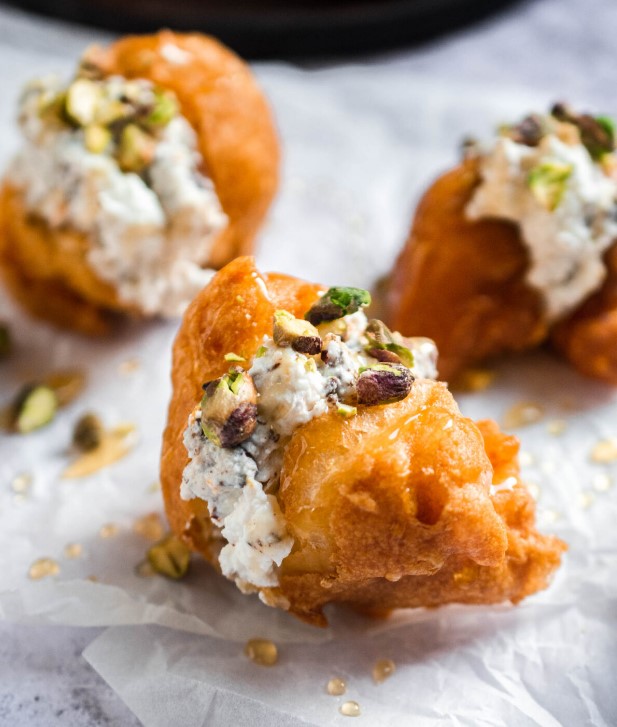 Għadam tal-Mejtin
Għadam tal-Mejtin (which literally translates to 'bones of the dead') are traditional Maltese biscuits commemorating dead relatives on the 2nd of November – All Souls Day; therefore they are generally found in stores throughout October and November. They contain a delectable almond paste filling and a flaky short-crust pastry. Except for the form, the għadam tal-mejtin recipe is similar to the traditional Maltese figolla recipe.
Christmas
Imbuljuta tal-Qastan
Imbuljuta tal-Qastan is a hot, spiced cocoa-based Maltese drink traditionally offered after midnight mass on Christmas and New Year's Eve. It is made of chestnuts, cocoa powder, dark chocolate, orange rind, cinnamon, nutmeg and cloves. It is the perfect drink to soothe your soul on cold wintery Christmas days.
Christmas Lunch
Christmas day is a day for the family. Many families gather to celebrate together and have lunch, which would normally consist of a dundjan (roasted turkey). Usually, the stuffed turkeys are taken to the local bakery to slow cook in the bakery's oven a day before. Christmas lunch is a celebration of food, liquor and merry, stomachs are filled to the brim as can be witnessed by satisfied grins!
Maltese food is definitely a big smile on your face! You shouldn't leave the island without trying it!