About Malta Holidays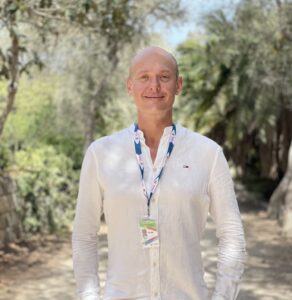 Malta Holidays, founded in 2020, is the brainchild of Mindaugas Statkus.
Mindaugas' dream is to show people the unique side of Malta, a country he has at heart. He believes that a deeper dive into the island's long and vibrant history is key to explore Malta.
Mindaugas discovered the Maltese islands during his student years at the University of Malta and the Institute of Tourism Studies
.
He was lucky to discover the Maltese islands with friends who helped him explore places he would never have experienced on his own
.
This inspired him to try to recreate these unique travel experiences with a personal touch and led him to start his own venture
.
Though he started out as a professional tour guide, his company Malta Holidays today now offers extensive array of experiences — including luxurious five star proposals for the most demanding clientele
.
Maltese history and culture cover an exciting period of 8,000 years. Therefore t
here is something for everyone to enjoy and our group of professional guides are eager to walk you through it all
.
Our team's extensive knowledge of the Maltese islands can help transform your holiday into an enjoyable, enriching experience
.
The love of the country and its people is vital in ensuring an unforgettable experience.
Malta is our passion and muse, bursting with plenty of charming secrets which we are dying to share with you.
– Your Malta Holidays team!
Incoming Tourism Agent license No TRA/C/20
Excursion Operator license No TRA/C/20
Tourist Guide license No 968