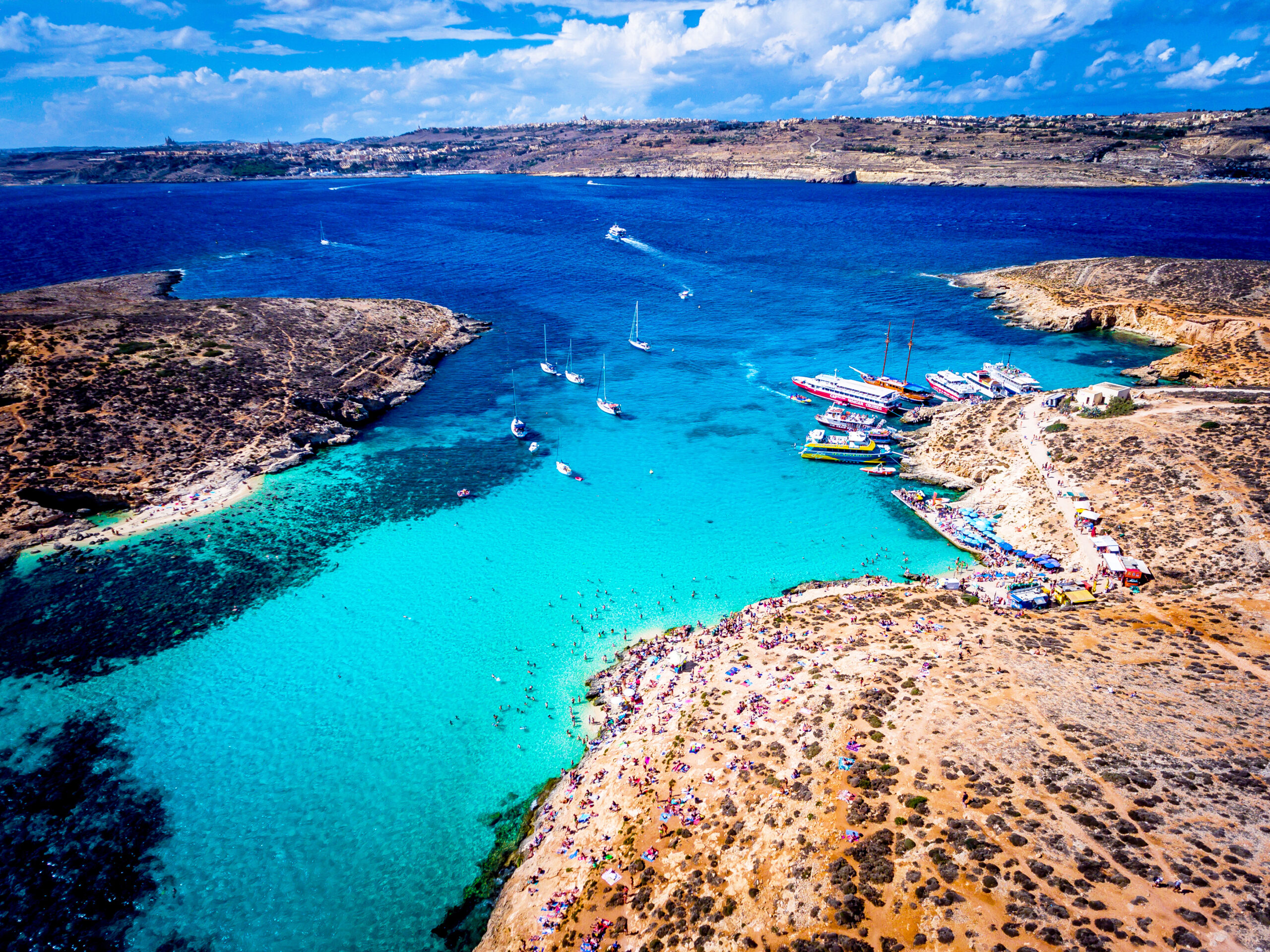 Maltese Climate
Malta's Climate – Typically Mediterranean, characterized by dry sunny summers and mild, wet winters. Pleasantly sunny days are predominant, Malta experiences 300 sunny days per year on average. During summer, daylight averages around 12 hours and 5 to 6 hours in mid-winter.
Spring – Temperature gradually rises while rain becomes less.  With temperatures between 15°C to 25°C, Malta becomes most beautiful in Spring. Although the Maltese landscape is dominated by yellow limestone, you will find it more colourful and charming during this time, especially the northern part of Malta and the island of Gozo. Pack your comfortable shoes and go with our local guide for a walking tour,  or rent a self-driven quad, you will enjoy the island's charm.
Sea temperature in the early spring is about 15°C to16°C. By the end of Spring, it rises to around 20°C to 22°C. You will find people swimming, surfing or kayaking in the sea as well as playing beach volleyball
Summer – Sunny, hot and dry, often mitigated by cooling sea breezes. Summer in Malta is meant to be a dreamland for those who love the sun and sea. The average temperature is about 32°C. When there is a heat wave, it can rise to above 40°C. Meanwhile the sea temperature remains around 28°C. During summer time, Malta becomes a timeless island with all kinds of activities and parties.  From renting a private boat with different speeds on the crystal sea to flying into the sky with single-engine aircraft, you will experience all what you can dream of.
Autumn – Temperatures gradually decrease. The first half of autumn has still summer-like weather, it is very pleasant outdoors. Air temperature is about 28°C to 22°C and sea temperature is about 25°C to 21°C. Rain showers start to slowly appear at the beginning of  October. By this season, you will enjoy your relaxation and adventure. You can rent a kayak, enjoy the beautiful west coast sunset, Scuba-diving in the sea, or still sun-bathing with your beloved one.
Winter – Mild winter with rain and wind. Lowest temperature is about 9°C at night. In the daytime temeratures can reach up to 22°C. Average daytime temperature is about 15°C. At some days, strong winds can hit the island caused by north and north-easterly winds from Central Europe. By this season, you can relax and pay attention to the island's more than 5000 years of history. Lots of museums, heritage sites, and historical architectures will tell you the rich stories of Malta. Book our private guide, you will be surprised by this small mediterranean island.