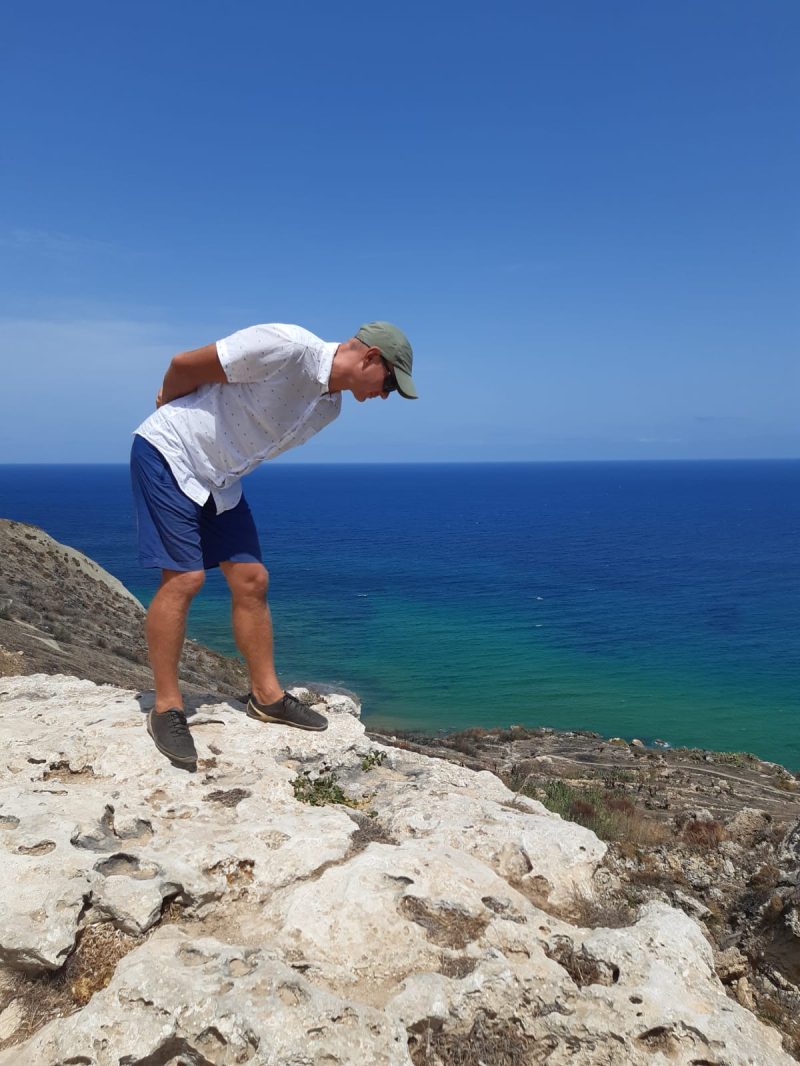 Malta private tour guide
Malta is a paradise for anyone looking to find exciting adventures and experience unique cultures. Planning the perfect trip can be overwhelming, but hiring a private tour guide in Malta can make your experience significantly less stressful while allowing you to enjoy all the attractions that Malta has to offer. Private tours provide travelers with exclusive access to luxury destinations such as private beaches, exquisite restaurants, and jaw-dropping historical sites without the stress of figuring out logistics. Tour guides also provide insider knowledge about local culture, cuisine, and hidden gems, so that you have access to an authentic Maltese experience and get the most out of your travel. Overall, private tours are an excellent way to explore Malta safely and efficiently.
Endless Options
If you've never been to Malta, it's an island with a variety of experiences waiting to be discovered! This Mediterranean jewel offers stunning scenery and a vast array of activities that everyone is sure to enjoy. There's something for everyone in Malta; if you like history, explore the megalithic temples dating back to 3600 BC, then marvel at baroque architecture all over the capital city of Valletta. If an outdoorsy holiday is more your style, then hop on a water taxi and enjoy the crystal clear waters of the islands. For some serious retail therapy, visit one of the many flea markets or artisan shops. No matter how you decide to spend your time here, Malta promises an unforgettable time!
See and Explore Malta
Planning your next travel adventure? Look no further than Malta! With private tour guides, you can explore this beautiful island at your own pace. From historical ruins to pristine beaches, Malta is full of amazing attractions for everyone in the family. Take a private guided tour and learn about the country's rich culture and history. Immerse yourself in traditional cuisine and gain insight into local customs through unique experiences and activities that you won't find elsewhere. Whatever your preferences are, Malta Tours can customize an itinerary for you that will create memories to last for a lifetime!
Benefits Of A Private Tour
Forget about the standard tourist attractions and explore the lesser-known gems that the breathtaking country of Malta has to offer. With a private tour guide, you won't have to worry about missing out on any of Malta's must-sees or hidden wonders. You can experience travel and exploration at your own pace, in a way that fits your specific interests, while learning stories and gaining insights into the culture, history, and fascinating attractions of the area. From stunning beaches to delicious food, our private tours will guarantee that no stone is left unturned in your adventure!
One Of The Kind Experiences
​​If you're looking for a unique travel experience, why not consider a private tour of Malta? Our local experts are passionate about making sure guests enjoy the best of what our country has to offer. Not only will they show you the gems of the islands, but they can also introduce you to off-the-beaten-track places, allow for exclusive shopping options for souvenirs and trinkets in local boutiques, provide recommendations on special dining experiences, and help plan events you'd like to attend. Investing in a private tour to explore the hidden gems of Malta is an excellent way to make sure your travel experience is completely unique and fulfilling.
Make The Most Of Your Time
With its beautiful harbor and stunning architecture, Malta is the perfect place to travel. A great way to make the most of your time in Malta is to take part in a private tour with a travel guide. Whether you're interested in soaking up some sun on the vibrant beaches, picking up traditionally handcrafted souvenirs while shopping, indulging in local cuisine while dining out, or attending an exciting event, we can customize a tour that will appeal to your interests. Make the most of your time in Malta with a private tour that is fully tailored to your schedule and preferences!
Guided Boat Trips
Visiting Malta can be a truly magical experience if you choose to go on a boat charter accompanied by your own private tour guide. From the comfort and luxury of your own boat, explore the mesmerizing landscape, secluded beaches, and sparkling waters that surround the island. With your private guide, you will discover the most beautiful spots for swimming and diving, as well as water sports such as jetskiing and parasailing – provided you're feeling adventurous! Don't forget to take pictures of the panoramic views from atop a rocky outcrop or just lie back under the sun on one of the many breathtaking beaches! This is certainly an unbeatable way to enjoy Malta and get in touch with its nature and beauty.
Exclusive Food Tours
For gourmet foodies looking for a culinary adventure, a private food tour in Malta is just what you need. Treat your taste buds to the flavors of traditional Maltese cooking accompanied by exquisite wines, all while taking in some of the country's top attractions along the way. Discover gourmet dining in some of Malta's hidden gems from local eateries to exclusive restaurants – all provided on your own private food tour. You won't be disappointed – it's an experience worthy of any gourmand!
Family-Friendly Itineraries
Visiting Malta as a family can be an incredibly rewarding experience. The island is teeming with attractions and activities that everyone, from children to elderly relatives, will enjoy. By booking a private tour in Malta, you can make the most of your time and ensure everyone in the group is catered for; explore all the attractions, do some shopping, and sample some local cuisine, all at your own pace. Plus, a private guide is on hand to help point out some more off-the-beaten-path sights that your group might not notice on their own! Whatever you choose to do and wherever you decide to go, experience the different aspects of Malta's beautiful scenery and culture by taking a private tour.